Access to Ishigaki Island via Painushima Ishigaki Airport link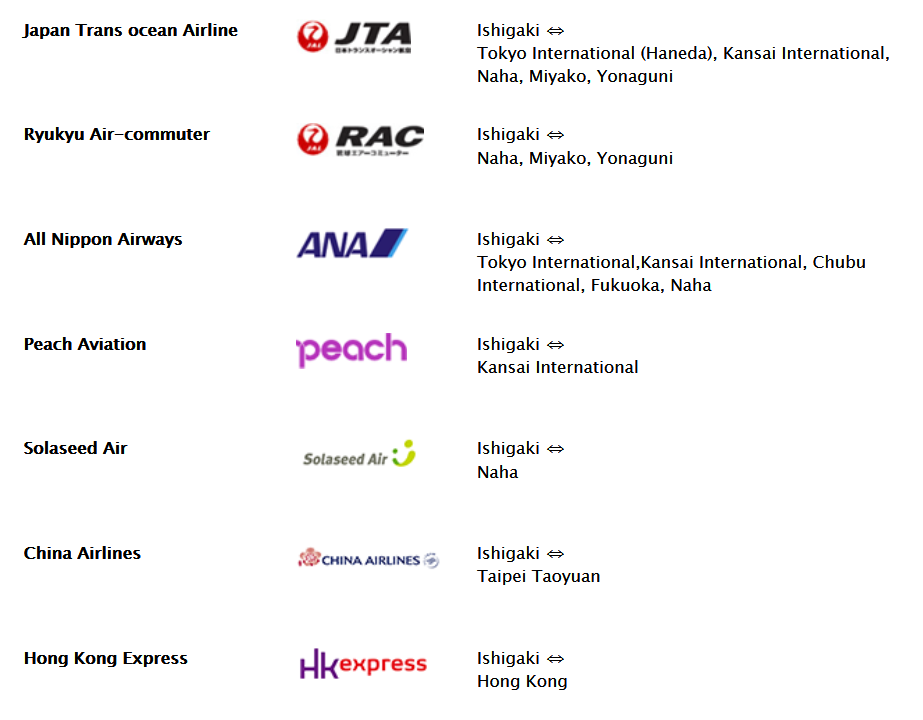 Transportation to conference venue
By taxi: It costs about 3000 JPY from the airport to ANA Intercontinental Ishigaki Resort Hotel and costs about 1000 JPY from the hotel to Ishigaki downtown.
By bus: Bus transportation can access to the hotel from the airport and from Ishigaki downtown. The tables below give an example for the bus schedule from Airport <-> ANA Intercontinental Ishigaki Hotel <-> Downtown. Outside the indicated timetable, you can take buses every 30 minutes. Please refer to the bus schedule in Japanese.

Increase the number of buses :
18th Bus terminal (8:15) -> ANA Intercontinental (8:34)
19th Bus terminal (8:15) -> ANA Intercontinental (8:34)
19th ANA Intercontinental (21:14) -> Bus terminal (21:33)


Bus Terminal
View Larger Map
Yaeyama Region
The Yaeyama archipelago is located 450 kilometers southeast of mainland Okinawa. With Ishigaki Island as its center, Hateruma Island, Hatoma Island and Yufu Islands, etc. belongs to the southernmost archipelago of Okinawa. In particular, Iriomote Island and Yonaguni Island are world famous. While Iriomote Island is covered by a dense ancient jungle and is home to many rare creatures, Yonaguni Island is famous for its mysterious seabed topography called "underwater ruins". Moreover, several other islands feature traditional Okinawan style homes. These islands have inherited the traditions of the past to the present. In Yaeyama, time passes slowly in its own way unlike mainland Japan and Okinawa.
Ishigaki Island

In the Yaeyama Region, different islands offer different views. On Ishigaki Island, there are lively urban areas such as markets with lines of Yaeyama food stalls, magnificent views of nature including Kabira Bay which has been designated as a best scenery site by the national government, and Tamatorizaki Observatory, with its abundant hibiscus flowers. On Taketomi Island located next to Ishigaki Island, the images of traditional towns comprised of houses with red roof tiles are especially memorable. Time is easily forgotten if you happen to take a leisurely tour of the island by oxcart.
Sightseeing Tour Information
Tourist information in Ishigaki Island can be found here or the below websites:
Free Public Wi-Fi Information in Ishigaki Island
Free Public Wi-Fi information in Ishigaki Island can be found here.

New Ishigaki Airport domestic airline
New Ishigaki Airport international airline
Remote island terminal
Kabira gulf
730 intersections